With long rivers running along the backbone of the country, traveling by cruise ship has always been a convenient way of transportation. Since the country opened its borders to welcome more foreign tourists, such rivers as Irrawaddy and Chindwin River, there are a dozen luxury ships for passengers to choose to hop on to discover the Golden Land. In this article, we will share with you the top 10 things that tourists should bear in mind when taking a Myanmar river cruise.
Visa
Every traveler, except 7 countries in Southeast Asia and Singapore, Hongkong, Japan, Macau, and South Korea, is required a visa to Myanmar. You can get a visa from local consulates in the country or a pretty innovate solution called E-visa. E-visa was born in order to serve the tourism industry and for businessmen. Currently, Myanmar E-visa is available for 100 countries and costs around 50 USD, only for tourists traveling by air.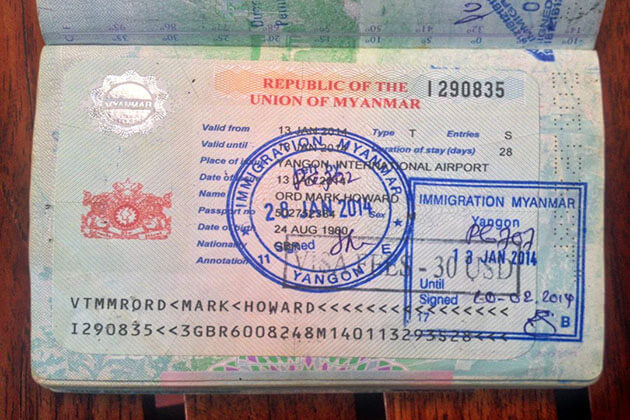 Bring Cash in Advance
We highly recommend you bring cash to Myanmar. As your Myanmar river cruise will take you on excursions to the serene villages where there is no ATM machine. Therefore, cash is the best choice for your trip to Myanmar. US dollars are widely accepted in almost popular attractions in Myanmar such as Yangon, Mandalay, and Bagan. Nevertheless, exchanging US dollars into MMK is also recommended to purchase some interesting items in the village. Remember to exchange money at authorized money changers, not the black market.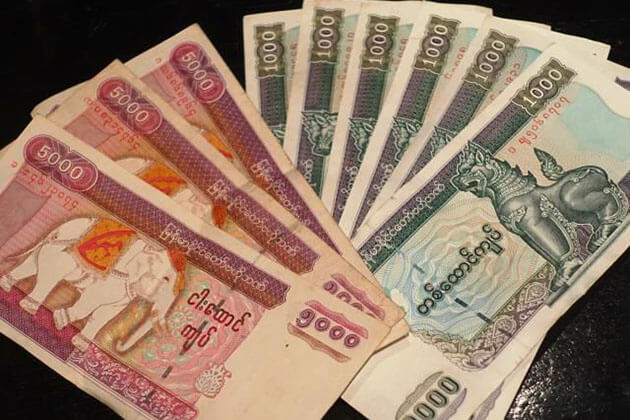 Wearing Appropriate Clothes
The people wear their traditional dress every day at work and at school. Likewise, following the Burmese dress code is a way of showing your respect towards the culture and traditions in the country. In the new era of development, shorts and T-shirt are accepted while you visit the market, shopping malls or other attractions. However, covering your shoulder and knees are compulsory when visiting a temple and pagoda. So remember to wear appropriately when visiting religious attractions in your Myanmar river cruises.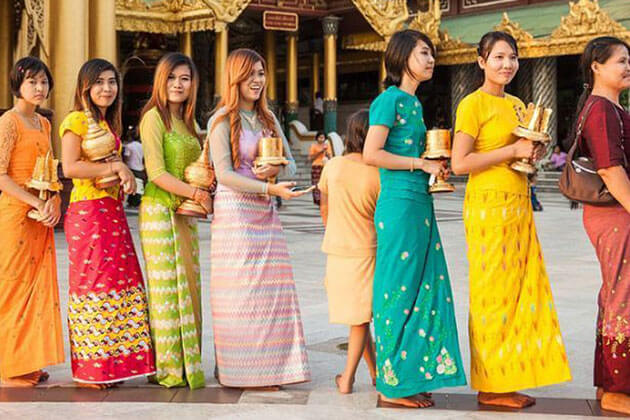 Taking Pre & Post Cruises is Highly Recommend
Most of the cruise lines in Myanmar offer the cruise between Bagan and Mandalay – the two among many stunning destinations in Myanmar. So taking pre and post cruises to explore the country further is a great option if you have more time in Myanmar. Yangon, Inle Lake, and Myanmar's enchanting beaches are destinations you must see to discover the glistening temples, witness the amazing traditional practices, and relax on the poetic white sand beach.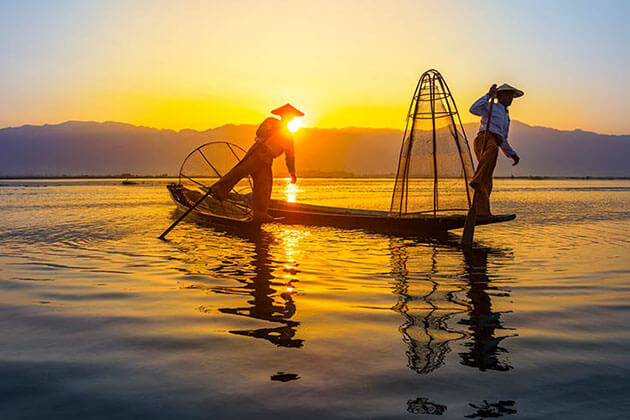 Avoid Disrespectfully
More than 80% of Myanmar people practice Buddhism so people always appreciate the respect for the elderly and monks. While taking trips from your river cruise, remember not to touch to the shoulder and head of the elderly and monks, this is considered disrespectful.
Besides, do respect personal space, watch out what you take in your camera. If you want to take photos of the people, always ask for permission in advance.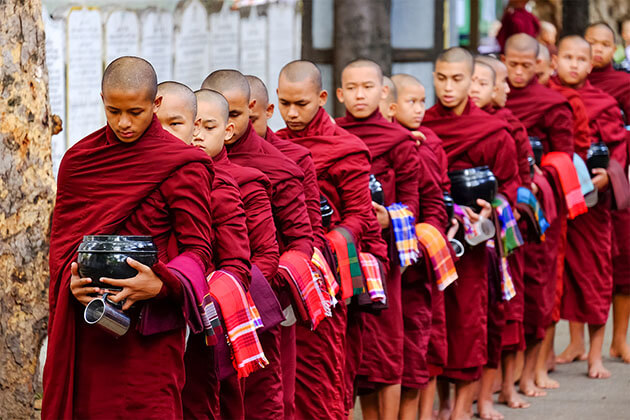 Exclusions for Myanmar River Cruises
Not everything is included in the itinerary. When booking a tour with the travel company, we will provide sufficient services and facilities for an enjoyable journey. Other than that, you have to take care of yourself. What is usually not included in the price? International flights, personal expenses, travel insurance and so on. Sometimes, gratuity is already in the cruise price, but in most situations, you should save 10 $ for all the staff onboard.
Wake up Early to Capture the Best Scenery
The early morning in Myanmar is really mysterious and fanciful that you have to see to believe it. Sunrise along the river is incredible to capture into your camera. From your private balcony or the sun deck, you can marvel at the stunning scenery over the bank of the romantic river you pass. Among all, Bagan is considered the best place for you to enjoy the sunrise. From October to March, many hot air balloons leave at dawn each day to give tourists a panoramic view of the ancient city's 3,000 majestic pagodas.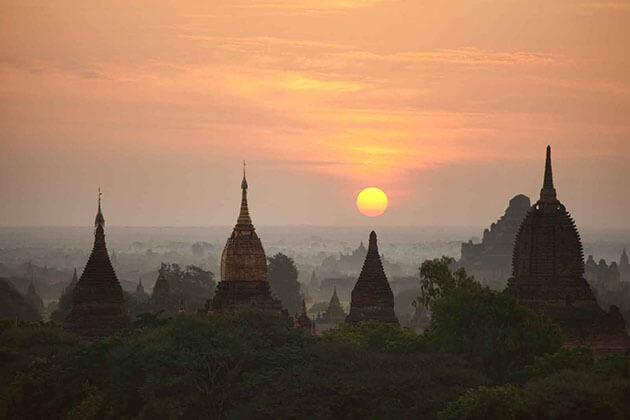 Traveling With a Tour Guide
As the country possesses many hidden charms to discover, traveling with a local tour guide is always a good idea when you leave the ship to discover the city. They are those who are trained and licensed with many years of experience and ability to speak your language. With a tour guide beside you, you will not worry about getting lost in crowded places or buying local products at high prices. Moreover, you can take an insight view of the tranquil villages in the Land of Golden Pagodas and its anecdotes and legends.
Savor Delicious Burmese Food
The authentic Burmese cuisine is always a delight for tourists from all over the world. With more than 135 different ethnic groups living together, Myanmar has a greatly diversified cuisine. Once docking at the quay and leave the ship for a new sightseeing trip, don't miss out on a chance to try out the traditional food of Myanmar. Two traditional foods you must taste once are lahpet thoke (tea leaf salad) and mohinga (fish noodle).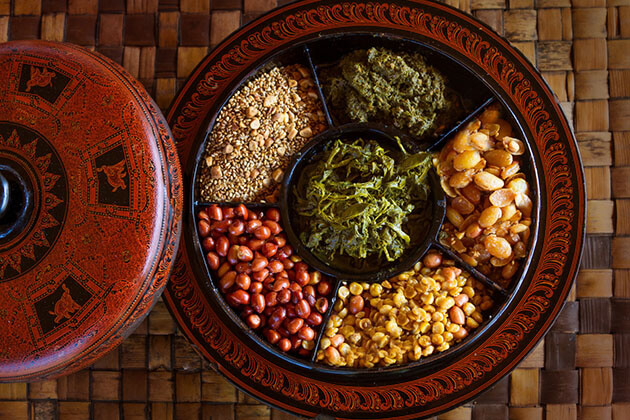 Don't Forget Your Camera
Last but not least, never forget to bring a camera with you. The untouched landscape and stunning scenery of Myanmar never fail to capture the heart of customers. Therefore, remember to bring your camera to capture the memorable moments and the beauty of the destinations you pass.